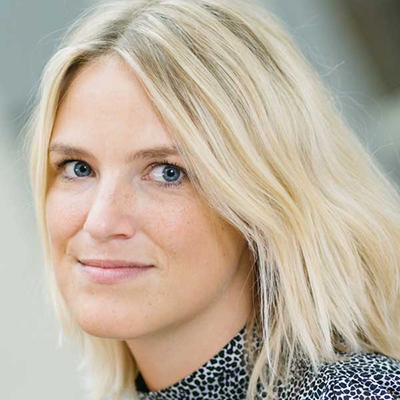 Sofia Eliason
Service Specialist



(Click for more information)
From the first day I started studying, I became interested and curious about what it is like to work at a university. What attracted me the most was the international environment where new ideas and dreams are born and expressed. When I had the opportunity to work in such an environment myself, I understood that this was the right place for me.
As a Service Provider at Info Center, I am the first point of contact for a lot of students and visitors. It is such a pleasure to support and guide them through the SSE's various departments and functions during their student journey. We have recurring contact with everything from prospective students to alumni.
At Info Center we work with all types of questions, from high to low which means that we must be in continuously contact with colleagues in other departments and learn new things every day. I love the feeling of being involved in so many activities at SSE and the feeling of never be completely fully trained.
The best time of the day is the mornings where I get to meet incoming students and staff smiling and walking with coffee in their hands. There is just something in the atmosphere that feels so exciting and uplifting.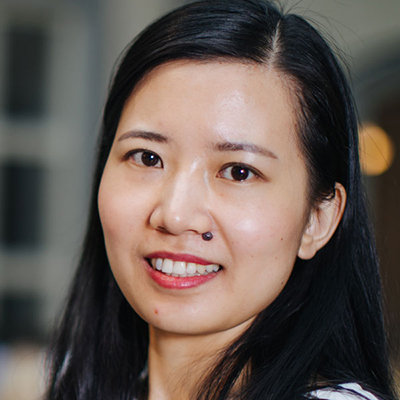 Xi He
Accountant



(Click for more information)
I work as an accountant at the Office of Finance & Accounting (OFA). I am responsible for two companies within the SSE family. My work duties include everything from preparing financial statements to handling ledger accounts. Besides that, I am also in charge of student rent and tuition fee controlling. I really appreciate that I am encouraged to contribute with my skills and experience to optimize our work processes constantly.
In our office, all the employees have opportunities to improve their competence through different courses and seminars. We have also flexible working hours which is perfect for me as a parent of small children. It is also enjoyable to work here because we have so many nice and skilled fellow colleagues.
SSE is one of Europe's leading business schools. It is also a small school where community is important. The school has a friendly and open atmosphere and units work closely together. We have many talented researchers and colleagues from all over the world and you always get the latest news and inspiration about economics and finance.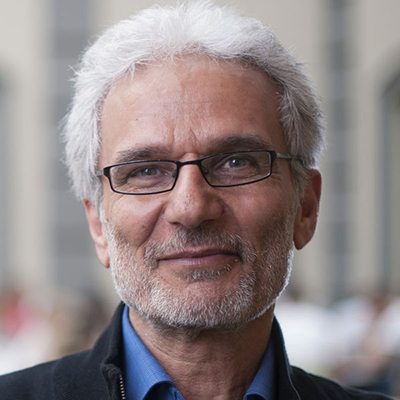 Salam Zandi
International Relations Manager



(Click for more information)
Stockholm School of Economics, SSE, is one of the most famous schools not only in Sweden but in the Nordic countries, Europe and beyond. The school has successful history within disciplines like Economics, Business administration and Finance. Being started by industrial leaders in Sweden for more than a century ago the school followed the new innovative trends in the world and adapted them to Swedish social and business environments and conditions. The school was a nontraditional higher education institution in Sweden from the start.
The dynamic spirit of the school springs from its continuous search for new ideas and business trends in the world. This is reflected on the way the school is functioning. The distance between decision makers and executive staff is short and non-hierarchical. Generally, initiatives to develop and improve processes at the school have bottom-up nature. This approach captures the flow of ideas from all levels and constellations of the working power at the school and melt them into one initiative which every single person at the school is aware of or participated in forming it. This collective spirit of running the school has made the task cohesive, transparent and feasible. The mind set and the morale of working culture at SSE is the biggest achievement a working place can reach to create a healthy and productive setting for employees. This makes me interested in working at SSE. Ideas from employees are taken care of regardless the position, provided it is a holistic idea which takes into the consideration all strategic interests of the school. 
Being a relatively small school, the employees are able to see the result of their ideas and initiatives and they receive the appreciation they deserve. This makes SSE an ideal work place where I thrive.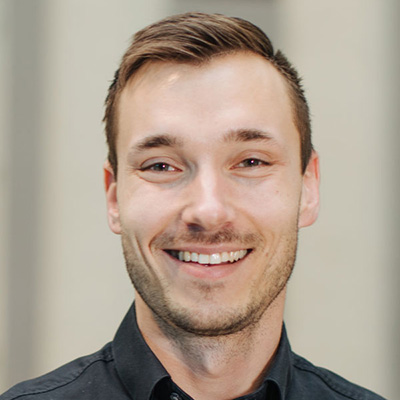 Timo Jesse
Program Marketing Manager
 
 
(Click for more information)
More than a year and a half ago, I saw that the Stockholm School of Economics was looking for a Digital Program Marketing Specialist within the department of External Relations. Since I have always been very interested in the field of business and economics, specialized in marketing during my Master's, and enjoy the international, inspiring and vibrant atmosphere of a university, I thought that this position was made for me. It certainly helped that the Stockholm School of Economics was and is perceived as a very good employer with great benefits for its employees and a healthy work-life balance. One of the greatest aspects here is that you get a lot of freedom to realize your own ideas and projects. Be it the Head of the Department, your manager or your colleagues – everyone is very supportive and willing to help you reach your goals.
I really like my department's breakfast sessions on Fridays where we invite SSE Faculty, the SSE President, professors or colleagues to speak to our department. They share what's on their minds and present trends in the industry, plans, or discuss what's going on at and around SSE. This does not only lead to even more inspiration, but also to lots of energy, ideas, and positive vibes in the department.
I like the fact that no two days are the same. The digital marketing world will constantly challenge you to stay up-to-date about the latest trends, innovations and changes in higher education. SSE supports me to join and take part in the most relevant conferences all over the globe, exchange experiences and mingle with managers from other universities in order to bring back new ideas that can be implemented in or added to our student recruitment process. Furthermore, working with and involving our current students in our marketing activities gives me a lot of energy. The students at SSE come from all over the world. Approximately 50% of our students do have an international background which makes SSE not only more diverse, but also a much more enjoyable workplace.